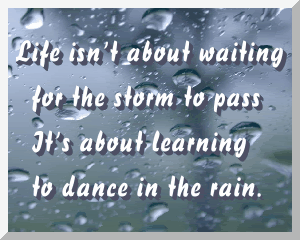 (If this is your first time on this site, you may want to begin with "Are You Prepared For Success?" [Introduction])
Learning
The light goes on, understanding takes place;
Comprehension occurs, a new idea to embrace;
You sense something strange, the spark is there.
You feel the charge there's electricity in the air.
Something is different, your not quite sure.
Your thinking is clearer, more concise and pure.
The work seems easier, your not sure how.
You want more data and you want it now.
Your mind is open, information flows,
you absorb it all as your hunger grows.
You want to know more, more than before.
You discover there's no limit to the knowledge you can store.
You can sort and absorb and fill in the blanks.
For this ability to learn you must give thanks.
The world opens up, your horizons expand.
You can support your decisions, as you make your own stand.
Your future's a wonder, it's yours to behold.
You now have the resources to go for the gold.
You can be anything that you want to be;
The ability to learn can help set you free.
(An Original Poem by Mel Kaye)

I strongly suggest that you write down your immediate reaction, after passionately reading this poem.
What would you like to learn more about, and why?
Copyright © MondayMorningPower, All rights Reserved
Technorati Tags:
learning
comprehension
embrace
concise
knowledge
understanding